Garage doors
All of our garage doors can be custom designed to Your preference.
Makro Pro 2.0
Sectional industrial door. The door leaf is made of steel panels filled with CFC-free PU foam; complete with torsion springs rated at 25 000 cycles to counterweight the door leaf weight.
Available with doors in the gates, windows, grille;
No less than 25 000 lift cycles are guaranteed.
The manually operated door has a latch.
Thickness of the opening frame 2 [mm] / guide 2 [mm].
Single, quiet guiding rollers with a bush fitting.
Double safety solution for guides preventing guiding rollers from derailing.
ThermoSet™ gasket kit.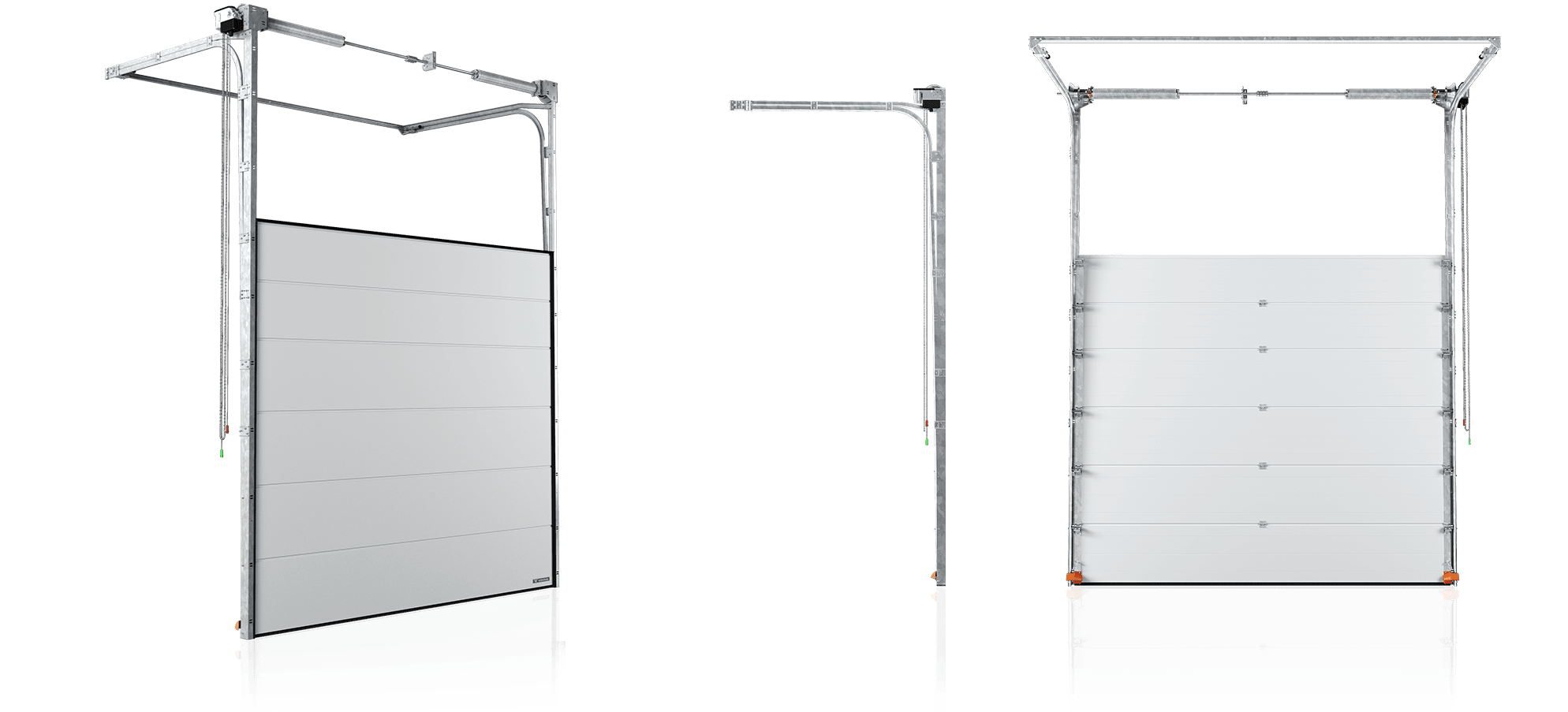 Unitherm
Extra insulated garage door. New generation sectional garage doors represent unprecedented quality based on a number of unique technical solutions. To create a breakthrough product, we had to get back to the key elements of the sectional door, being a PANEL.
The unique structure of the 60 mm thick INNOVO panel results in excellent heat transfer parameters.
60 mm thick INNOVO panels and the door sealing systems help to eliminate heat losses at the 'thinnest' points across the door curtain, and to maximise the energy saving of the buildings.
The heat transfer coefficient of the INNOVO panel is 0.33 W/m2K, which translates into a thermal insulation performance for the whole door.
Garage door with inner covers at the panel joints and safety brake.
Various unique designs.
PRIME sectional doors
It is a new generation product that represents the highest quality based on modern and innovative technological solutions.
Excellent thermal insulation.
Sleek design with concealed hinges.
A high level of comfort and security with features such as rail protection, movable wheel covers, integrated covers for shaft and springs, flexible inner lids.
Corrosion-resistant constructions.